So stripping out those threads in the head wasn't the end of the world. I used a helicoil thread repair kit. It's pretty simple, you just drill out the damaged threads and tap the hole to a bigger thread size. The picture below shows the insert. The insert allows you to reuse the original bolt as if nothing was ever damaged.
Here's the head assembled. I'm using a Schneider 460 lift and 270/280 duration camshaft along with matching Schneider valve train.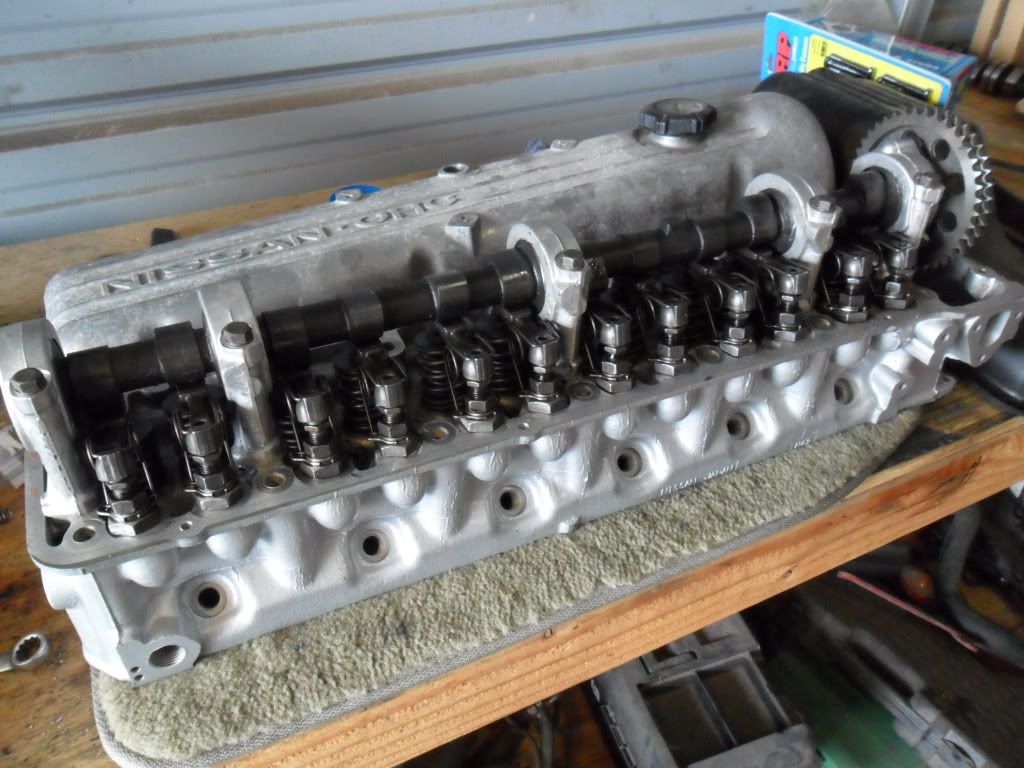 It's important to make sure to have a proper wipe pattern on the rockers along with the right valve lash. Either one being off could cause some serious damage. Speaking of preventing damage, here's all the ARP hardware that came in.