I never made an update on my Fanatec 911 wheel for the ps3. I wasn't going to be happy just strapping it to a table so this is what I started building.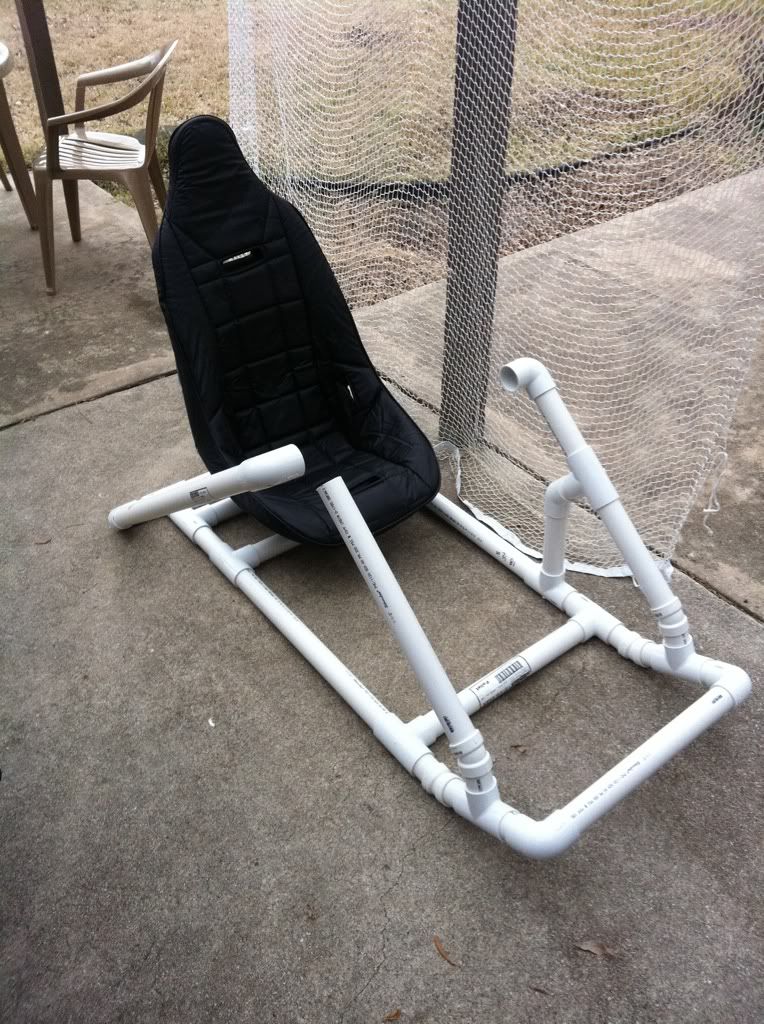 I found some plans online on how to build it then modified it to my liking. Wanted to put a little more legit seat on there but for $40 this craigslist find was hard to beat. Here it is finished and getting some use by my roommate Dustin.
The set up worked great for 3 days then the steering wheel decided to kick the bucket. After days of dealing with fanatec's horrible customer service they gave me a option to upgrade to their higher end steering wheel for $50. A week later we were back in business and i haven't had any problems since.