The Motorcycle Shop ( yes that's really they're name) put on the 10th annual spring fling ride. Usually open only to scooters and mopeds they extended the invitation this year to classic motorcycles.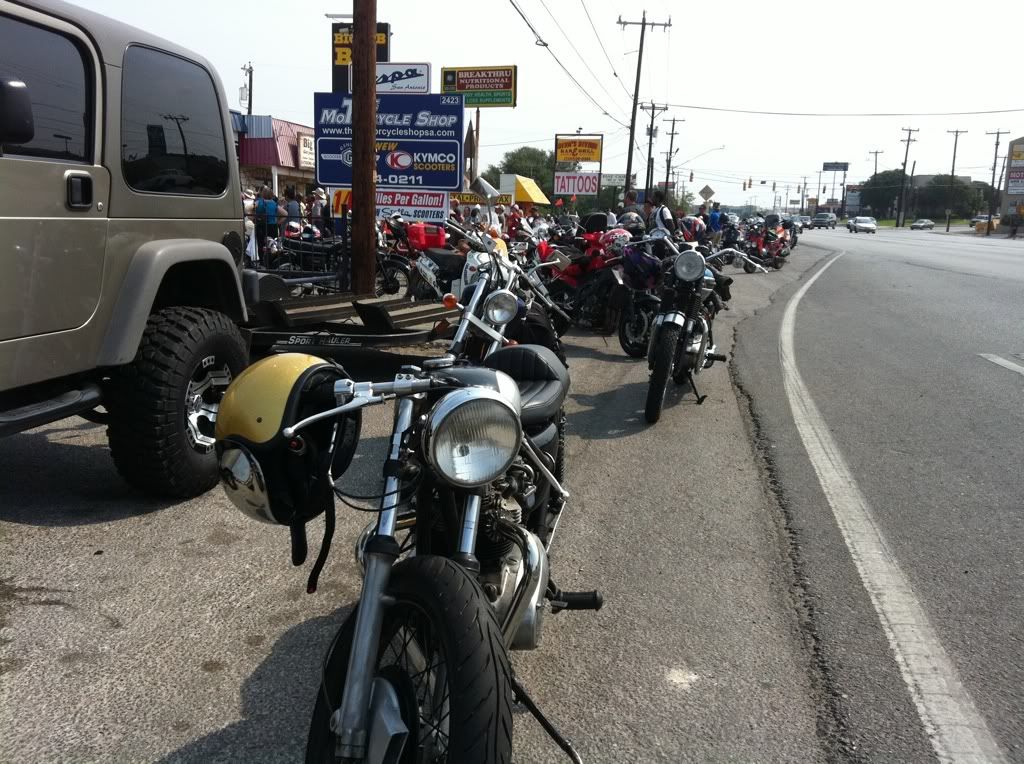 It was a great turn out with over 100 riders. With mainly scooters in the group we sure did get plenty of looks but they were usually followed by a smile and a wave.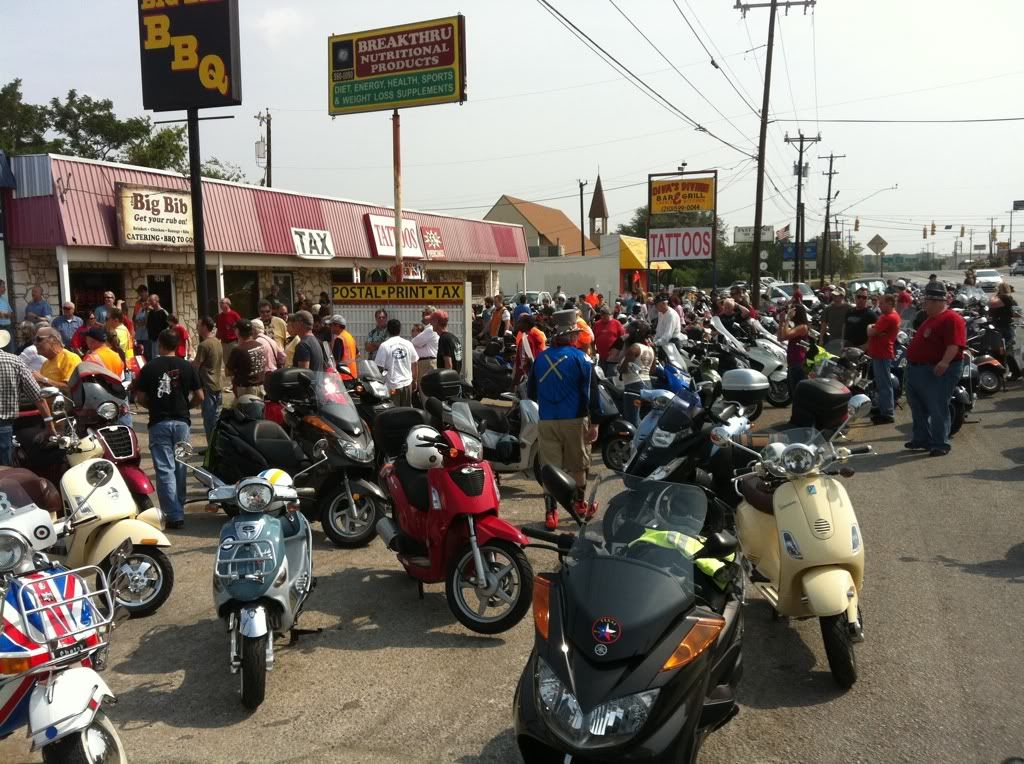 My Triumph got plenty of apraisal and I got to meet plenty of great folks. The ride was over two hours covering a large part of San Antonio and ending up at Blue Star brewery downtown for food, drinks and live music.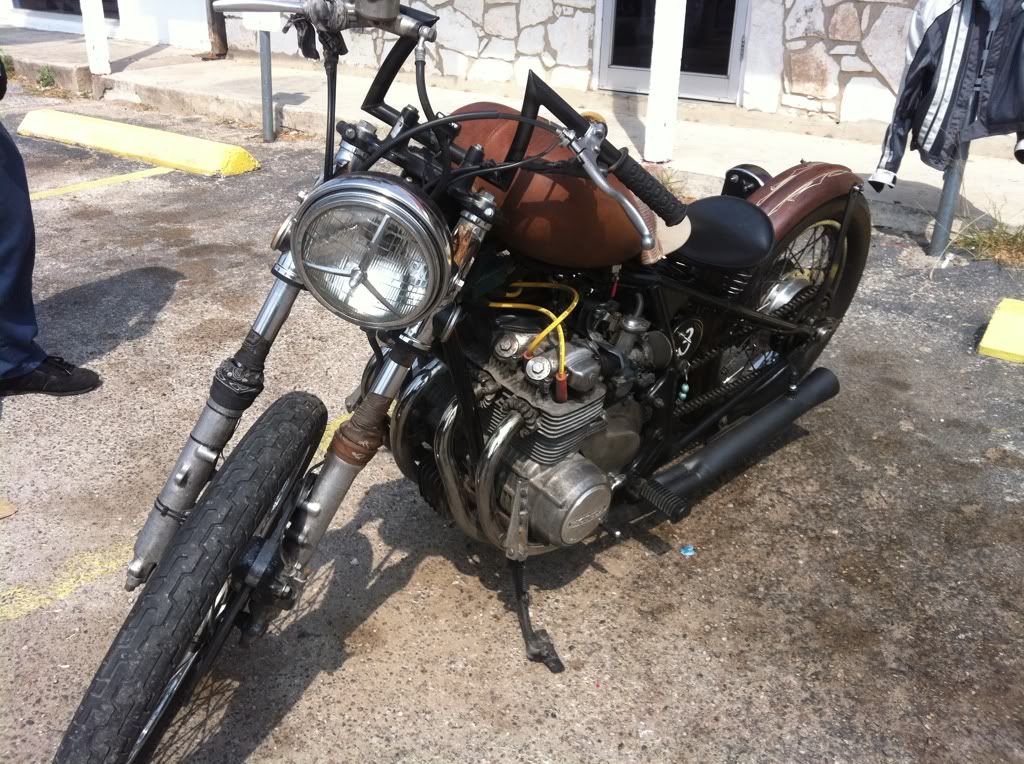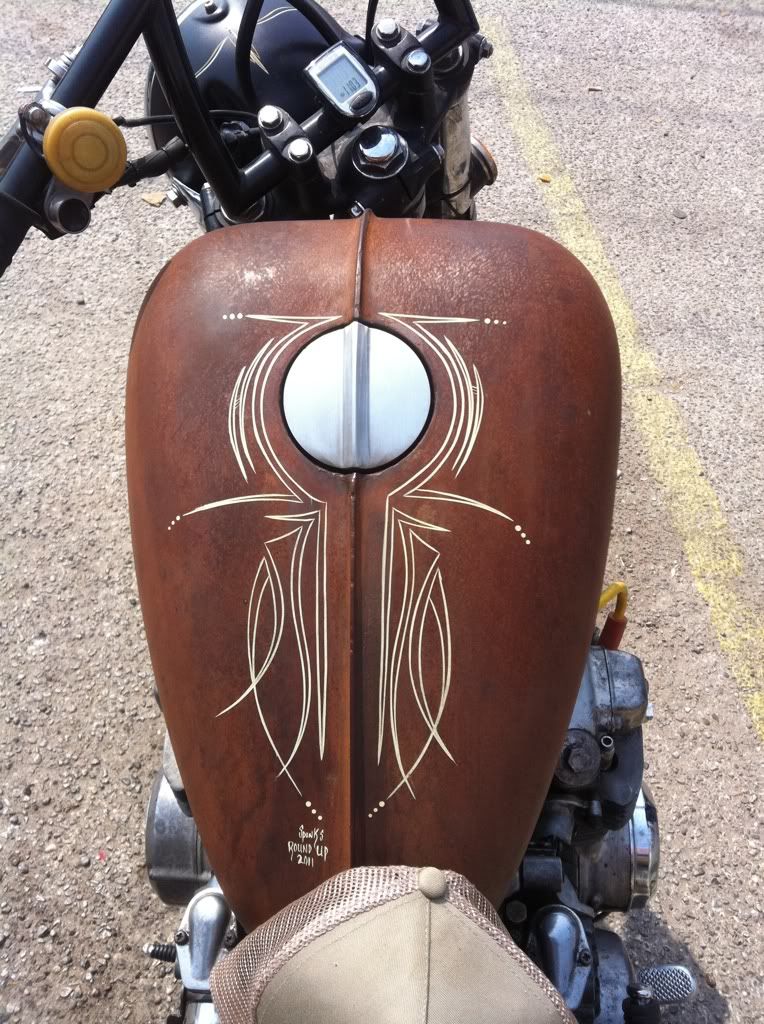 Sadly just as I was pulling into the parking lot of Blue Star my bike decided to throw in the towel. The bike died unexpectedly and the starter pedal is stuck. Push starting didn't prove very effective, but luckily the shop planned ahead and had their truck and trailer to take home the injured and wounded.