Made it out to the annual swap meet in New Braunfels, TX. Lot's of cool old stuff trading hands, including some future project cars. It was mainly American car things but I still didn't come home empty handed.
My friend had a vendor spot and he actually had these for sale. Never used Datsun spare bulbs and fuses kit.
It'll make for a good conversation piece to leave in the glove box.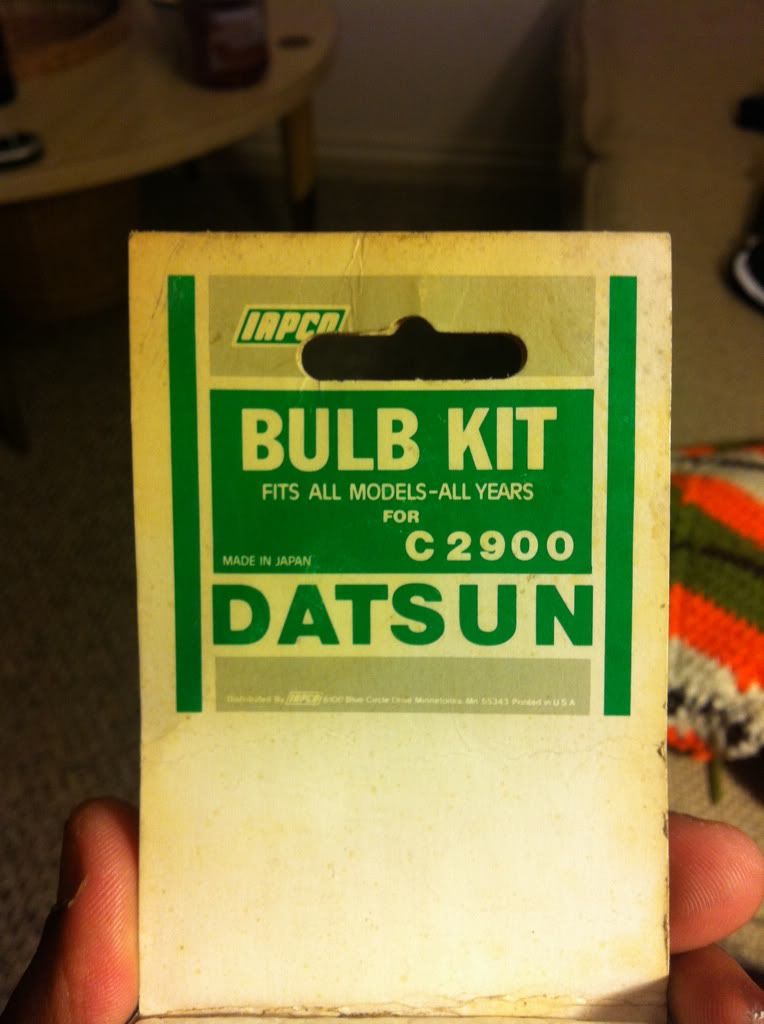 What I'm really excited over however is this 1975 Texas dealer plate. It's in really good condition. The fun thing is that I'll be able to register the car with these plates.